We are a tight-knit operation and an agile team accustomed to working with urgent projects and tight turnarounds. Our people are highly experienced and broadly skilled, providing accurate failure analysis and executing design improvements. We prioritise the customer experience and work openly and flexibly on every job, large or small.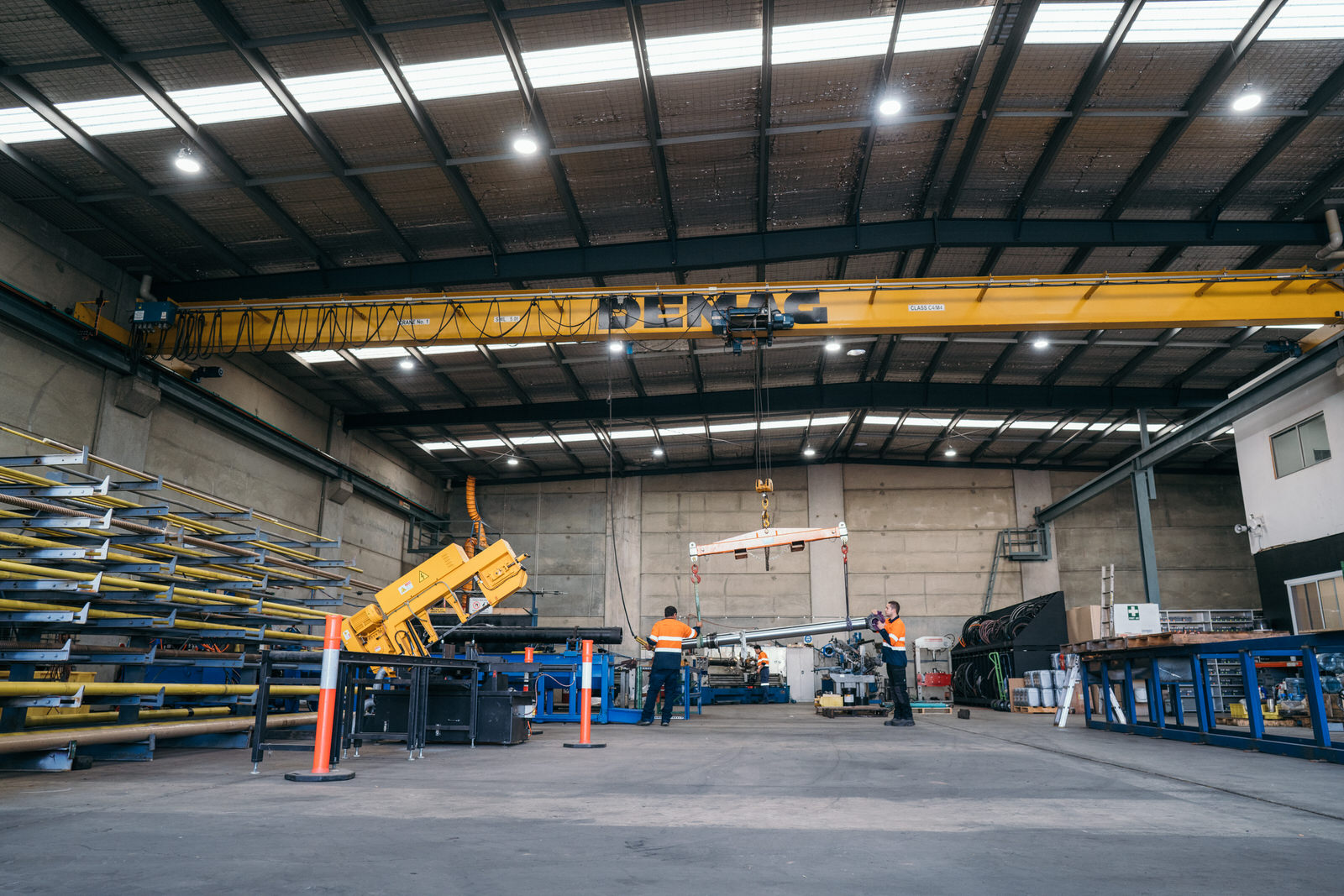 State of the Art Workshop
Our new state-of-the-art workshop in Wetherill Park offers full engineering capabilities, with a 5 tonne overhead crane, dual 8m high doors and an 8m cylinder disassembly bench with a hydraulic nut buster. Our team is capable of honing cylinders and operates multiple lathes, an everising band saw, two hydraulic test benches, a 70-tonne press, a milling machine, and performs MIG, TIG, and stick welding.
Custom Services
We specialise in the custom design, manufacture, installation and repair of hydraulic cylinders and actuators and have built a reputation for the precision and attention to detail of our cylinder division. For efficiency, we stock a wide range of high tensile induction and non-induction chrome bar and honed cylinder tubes.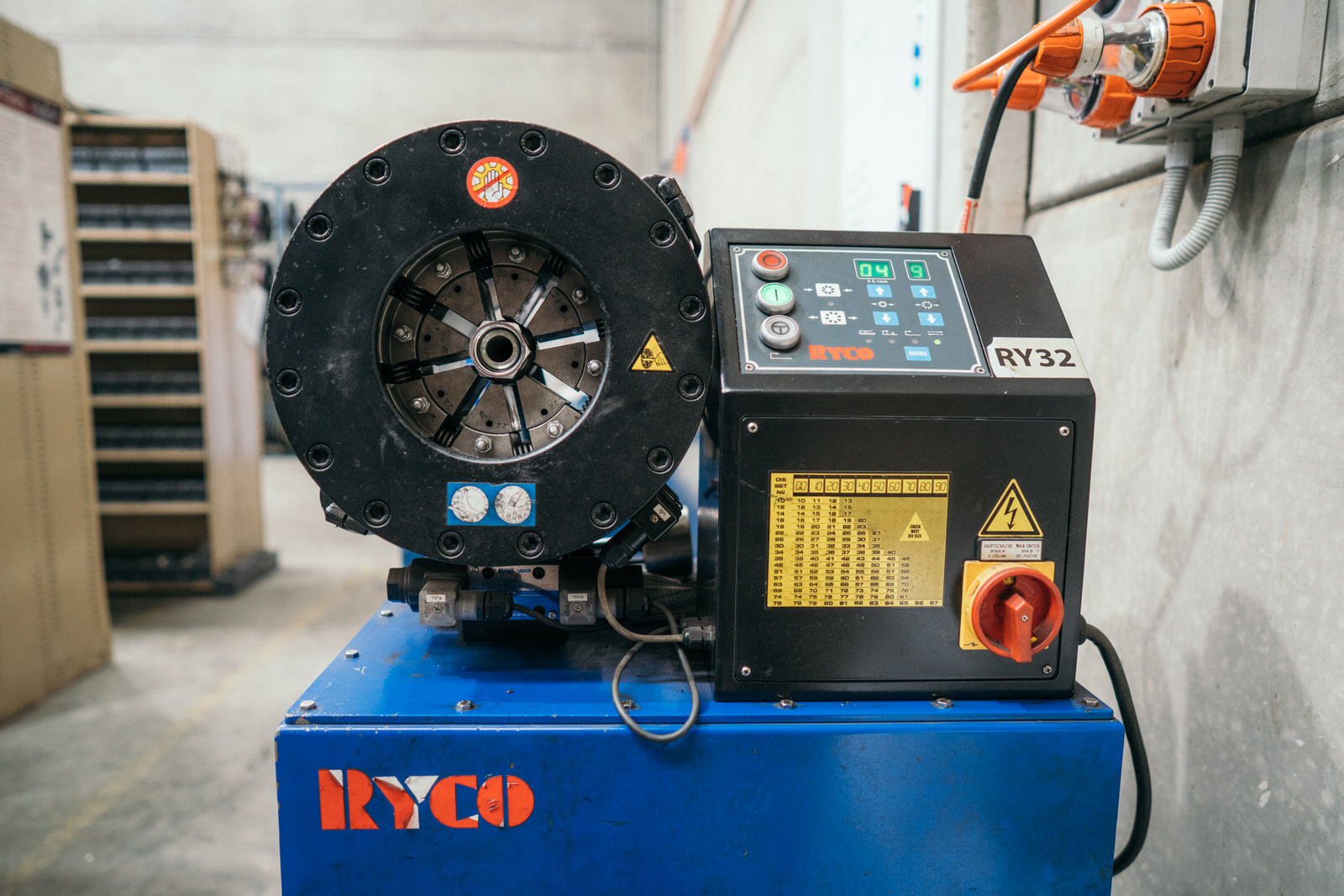 Hydraulic Hose Breakdown
We provide a Ryco 24/7 Hydraulic Hose Breakdown service across Western and Metropolitan Sydney with well-equipped mobile service trucks to facilitate quick on-site repairs. We also offer pump and valve repairs, the design of power packs to your specification, flow testing, hydraulic tube repairs and manufacturing.